Education
We believe education is an imperative tool for socio-economic emancipation and for the children of the marginalized community to realize their potential by receiving exposure. Education is the means of building and enhancing skills. Our programmes work in developing an inclusive education system wherein the children from the marginalized community can strive for excellence. Our education initiatives work in accordance with the Right to Education Act (2009).
Early Childhood Education (3 years old to 6 years old)
In the Early Childhood Education programme, we focus on integrated and holistic development of the students, as early childhood is the period where brain development is at peak, fostering essential development is very important. As these kids are first-generation learners we focus on building a strong foundation for the overall development of the child. We work on the physical, socio-emotional and cognitive development of the kids.
Elementary and Beyond Elementary Education
There is a massive divide in the education system, although the students are part of the formal education framework but many students lack the foundational abilities and motivating factor which are essential for their growth. We provide them with an atmosphere that helps them to thrive and engage with the academic curriculum. We work on every child to ensure that they learn to read fluently and work on arithmetic, science and English.
Due to various socio-economic constraints and barriers, many students drop out of school, our programme attempt at understanding the reasons and provide them with a support system to continue their education. We take care of the admission fees, uniforms, books and we also pay tuition fees for selected students as part of a special support system.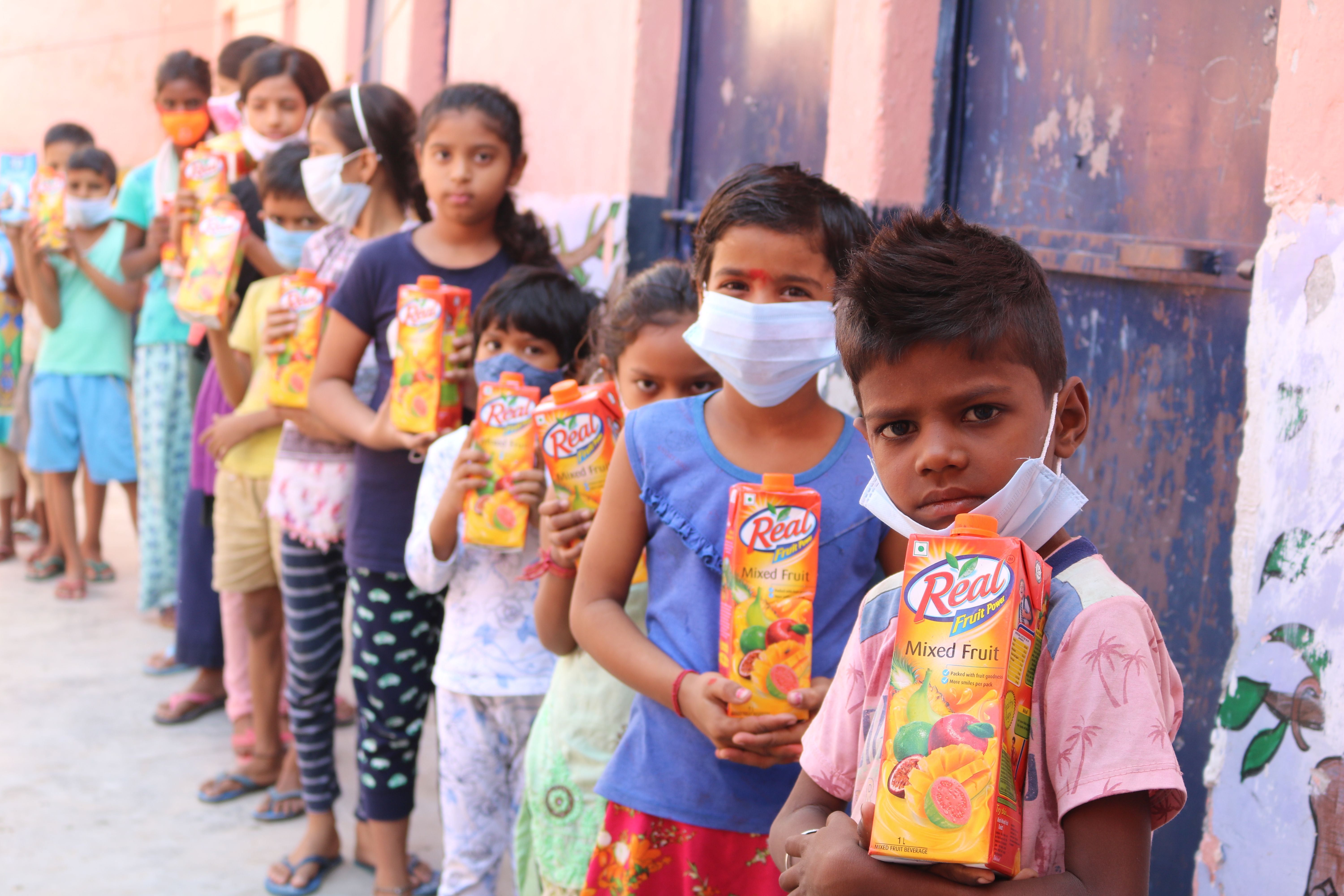 Nutritional Support
For many of our students getting two meals a day at home is also difficult, due to which they are susceptible to various diseases and their overall development halts. We at all are three centres provide a proper nutritious midday meal every day to our students. This project is supported by our donours, food chain restaurants and our food collection.