ADVOCACY & COMMUNITY ASSISTANCE
ID & GOVERMENT SCHEMES ASSISTANCE
💠Informing the community about governmental benefit schemes available for the underprivileged
💠Administrative assistance to access their legal and social rights
💠Application for Voter IDs, Ration Cards, Driving License, Aadher card, Passport, PAN…
💠Application for government schemes : Old age, Widow Pension, Labor Schemes, Handicap…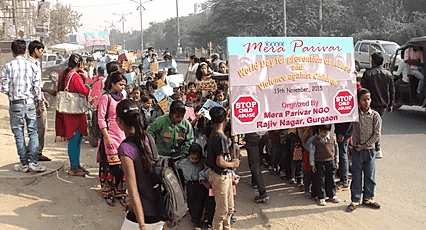 💠Rallies and advocacy campaigns.
💠Stop Child abuse at home
▪Partnerships with the National Rural Health Mission and Local PHC (Private Health Centers).
▪Government vaccination every 15 days (BCG, hepatitis, measles for children; polio).
▪Distribution of vitamins & iron tablets.
▪Treatment for pregnant women.
▪Treatment for warm.
▪Treatment for tetanus TT.